Welcome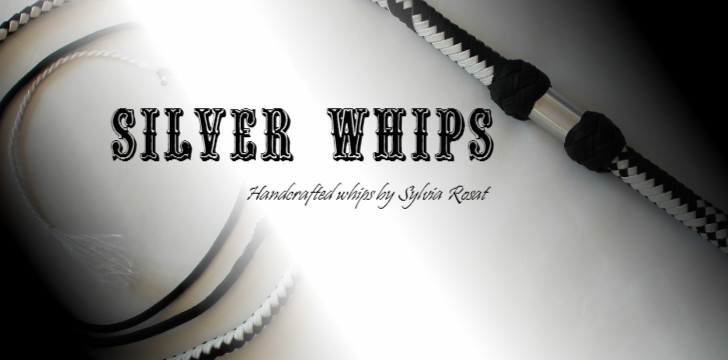 Shows & Workshops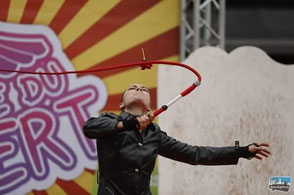 Silver Whips can be booked for shows and workshops. 
Maintenance & Care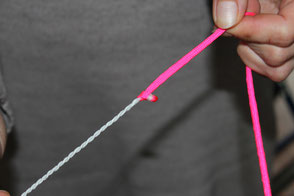 How to take care of your whip-How to change a cracker-How to change a fall-,etc.....
What Silver Whips customers say about it :
" I'm an owner of two beautiful Silverwhips and I'm really happy about them! The quality is excellent, the service before and after is great and Sylvia is such a sweet person, who I'm glad to have met. If you're concidering to buy a whip, she is the person! "
Annika H. Austria
"Hi, I own three pairs of Silver Whips. Aside from being very beautiful whips, the plaiting on each whip is impeccable and the balance on each whip is perfect. I had an amazing experience with Sylvia throughout the entire process from ordering to the final delivery of the whips. She made the process very comfortable and always took the time to answer and adress all of my questions and concerns no matter what they were. Most importantly, she was forthright, honest, creative and always offered options and suggestions based on my questions and clearly explained all the options. Anyone looking to purchase well balanced, dynamical, beautiful whips at an affordable price and for a great experience from the purchase of the whips , to meeting a really amiable person and eventually cracking wonderful whips, Silver Whips is the place. Thanks for everything Sylvia and I am sure I will be back soon."
Adrian, Connecticut U.S.A
" I had ordered two bullwhips from Silver Whips and I am more than satisfied with them and the provided service: The time between the order and the fabrication was short. The whips look absolutely stunning and they are lovely to handle. They were sent to me providing extra crackers and a little manual. If ever I have a problem I can contact Silver whips for help. I am a very happy customer! "
Sille A. Germany
" This message is for Sylvia Rosat on generously creating my lovely whips.
I adore how she listened to my wants and needs of the preferences that I had with regards to my whips.
She is a fast communicator which made the process exciting and stress free.
I specifically had asked her to create as "feminine a piece as she could:" since I am a lady whip cracker" 
and she delivered!
I love the detailing she added to her whips and I love how it handles.
The length is also perfection!
Be sure to check out her other designs because they are sleek and great for any whip cracker mLe or female.
I like how my whips are kind to my arms so that I don't get tired as often when I practice
Thank you SO much Sylvia for making these dream whips come to life! "
Hannah L , CA
" J'ai commandé un fouet pour ma fille  de 8 ans. Commande prise rapidement et une très belle réalisation. Ma fille est très fière de son fouet et a hâte de s'en servir en publique prochainement. En ce qui concerne l'artiste ayant fait ce fouet,très bon relationnel et très à l'écoute.

Je recommande vivement, je reviendrai pour moi."
Sebastien, France
Dont hesitate to contact me for any infos, to leave a comment  or just to say hi using the form below!