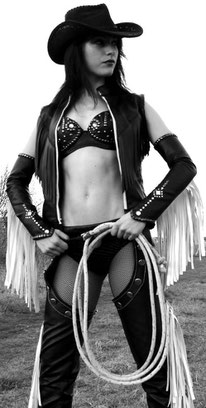 Beside from being a whipmaker , Sylvia is also a full time performer whipcracker and trick roper. Together with her life partner Bobby Scala they are touring many countries doing shows and teaching .
If you would like to book a show or a workshop send a mail to :
The next planned workshops and private lessons will be taking place at the EJC European Juggling Convention. 3-11 August 2019 in Newark , England
This summer I will be based in Bulgaria, Varna. On the blacksea cost . I will be performing but i also do offer whipcracking private lessons .
Contact me for more infos.
Acts: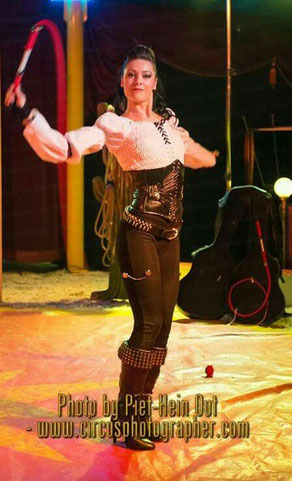 "Desperado"
Highly energetic whipcracking routine accompanied by Mexican guitar music.
Sylvia will demonstrate the art of whipcracking with one whip and double whips as well as target cutting with roses.
The duration of the act is 7.20min.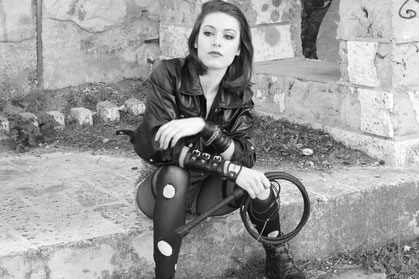 Workshops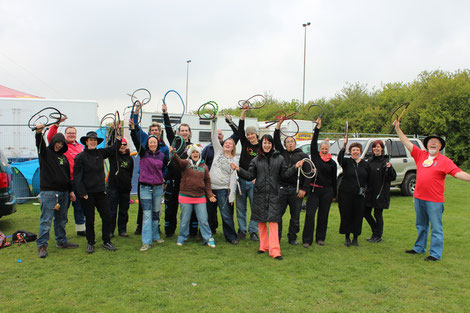 Workshop for half a day or a full day , private or in groups.
For any enquiries about the workshops  contact me at 
sylviarosat@hotmail.com